Minecraft Wiki
2015-04-05-13:10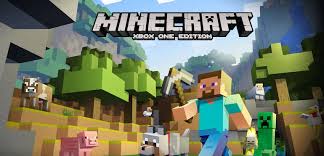 Read the full article here:
http://en.wikipedia.org/wiki/Minecraft
Minecraft
is a
sandbox
independent video game
originally created by Swedish programmer
Markus "Notch" Persson
and later developed and published by the Swedish company
Mojang
. The creative and building aspects of
Minecraft
allow players to build constructions out of textured cubes in a
3D
procedurally generated
world. Other activities in the game include exploration, gathering resources, crafting, and combat. Multiple gameplay modes are available, including
survival modes
where the player must acquire resources to build the world and maintain health, a
creative mode
where players have unlimited resources to build with and the ability to fly, and an
adventure mode
where players play custom
maps
created by other players.
The
alpha version
was publicly released for
PC
on May 17, 2009, and after gradual updates, the full version was released on November 18, 2011. A version for
Android
was released a month earlier on October 7, and an
iOS
version was released on November 17, 2011. The game was released on the
Xbox 360
as an
Xbox Live Arcade
game on May 9, 2012; on the
PlayStation 3
on December 17, 2013; on the
PlayStation 4
on September 4, 2014; on the
Xbox One
the next day; and on the
PlayStation Vita
on October 14, 2014. On December 10, 2014, a
Windows Phone
version was released.
[14]
All versions of
Minecraft
receive periodic updates, with the console editions being co-developed by
4J Studios
.

Minecraft
received five awards during the 2011
Game Developers Conference
. Of the
Game Developers Choice Awards
, it won the Innovation Award, Best Downloadable Game Award, and Best Debut Game Award; from the
Independent Games Festival
, it won the Audience Award and the Seumas McNally Grand Prize. In 2012,
Minecraft
was awarded a
Golden Joystick Award
in the category Best Downloadable Game. As of October 2014, over 60 million copies had been sold, including 12 million on the Xbox 360 and 18 million on PC, making it the
best-selling PC game to date
. On September 15, 2014,
Microsoft
announced a deal to buy Mojang, along with the ownership of the
Minecraft
intellectual property
. It was worth $2.5 billion and was completed on November 6, 2014.
[15]
[16]
[17]
[..clip..]
Minecraft
is an
open world
game that has no specific goals for the player to accomplish, allowing players a large amount of freedom in choosing how to play the game.
[18]
However, there is an
achievement
system.
[19]
Gameplay by default is first person, but players have the option to play in third person mode.
[20]
The core gameplay revolves around breaking and placing blocks. The game world is composed of rough 3D objects—mainly cubes—arranged in a fixed grid pattern and representing different materials, such as dirt, stone, various ores, water, and tree trunks. While players can move freely across the world, objects can only be placed at fixed locations on the grid. Players can gather these material blocks and place them elsewhere, thus allowing for various constructions.
[21]
[..clip..]
Commercial

On January 12, 2011,
Minecraft
passed 1 million purchases, less than a month after entering its beta phase.
[110]
[111]
At the same time, the game had no
publisher
backing and has never been commercially advertised except through
word of mouth
,
[112]
and various unpaid references in popular media such as the
Penny Arcade
webcomic.
[113]
By April 2011, Persson estimated that
Minecraft
had made €23 million (US$33 million) in revenue, with 800,000 sales of the alpha version of the game, and over 1 million sales of the beta version.
[114]
In November 2011, prior to the game's full release,
Minecraft
beta surpassed 16 million registered users and 4 million purchases.
[115]
By March 2012,
Minecraft
had become the 6th
best-selling PC game
of all time.
[116]
As of October 10, 2014, the game has sold 17 million copies on PC, becoming the best-selling PC game of all time.
[117]
As of October 10, 2014, the game has sold approximately 60 million copies across all platforms, making it one of the
best-selling video games of all time
.
[117]
[118]
On February 25, 2014, the game reached 100 million registered users.
[119]
AlienGamer is a donor to Wikipedia Foundation. Are you?
If not, go
HERE
and put down a donation?



Torchlight Series Wiki
2015-02-23-15:24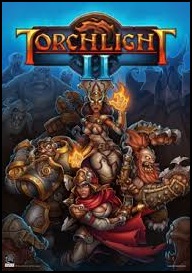 Read the full article
HERE!
Torchlight
is an
action role-playing game
developed by
Runic Games
and published by
Perfect World
, released for
Windows
in October 2009.
[7]
The
fantasy
-themed game is set in the fictional town of Torchlight and the expansive caverns and dungeons nearby, which adventurers explore to collect valuable loot and battle hordes of monsters.
[8]
Following the October 2009
digital distribution
release, a Windows retail box version was released in the U.S. in January 2010 by
Encore, Inc
,
[9]
and
JoWooD Entertainment
published a retail box in Europe in April 2010.
[1]
A port for
OS X
was developed by World Domination Industries and released through
Steam
[10]
on May 12, 2010. Runic Games and World Domination Industries developed a port for
Xbox Live Arcade
which was released on March 9, 2011.
[11]
A
Linux
port was released as part of the game's inclusion in the
Humble Indie Bundle 6
.

Development of the game was led by Travis Baldree, designer of
Fate
, joined by Max Schaefer and Erich Schaefer (co-designers of
Diablo
and
Diablo II
), and the team that worked with Baldree on the original incarnation of
Mythos
.
[12]
[13]
In September 2012, Runic Games released a sequel,
Torchlight II
, for Windows.
[14]


The player controls a lone hero who explores a series of randomized
dungeons
, fighting large numbers of enemies and collecting equipment, gold, and other loot. The game also features a single town which serves as a hub, to which the player character can periodically return to buy and sell items to
NPC
vendors and obtain quests.
[15]
As the protagonist delves into the dungeon, a series of
quests
are presented which involve battling unique
bosses
that advance the main storyline. Optionally, the player may take on side quests, random quests or visit branching dungeon areas.
[16]
The graphics are three dimensional and viewed from an overhead perspective, similar to the
isometric
perspective used in the original
Diablo
. On personal computers, the game is controlled using a point-and-click mouse interface and keyboard
hotkeys
, while the Xbox Live Arcade version uses a controller and has a completely redesigned user interface.
[11]


The game generates each level of the dungeon by assembling modular "chunks" of the game environment. Each chunk is designed by hand and may be composed of multiple rooms. They can contain scripted events and interactive objects such as levers that open secret doors or cause bridges to move.
[17]
This approach to
level generation
is intended to create dungeons with more purposeful design, instead of environments that simply look like "crossword puzzles that have been extruded upwards."
[18]


As in
Fate
, the player has a permanent pet which fights alongside and can carry and sell loot. The initial pet can be a
wolf dog
, a
lynx
or, in the retail version of the game, a
ferret
;
[19]
the player can feed fish to their pet to transform it into different creatures.
[20]

Also present in the game is a
retirement
system, in which the player can pass on an
heirloom
item from an old character to a newly created one, likened to a
New Game Plus
game mode.
[15]

Torchlight
features three
character classes
.
[17]
[20]
The Destroyer is a wandering warrior skilled in

melee

combat, although he also has the ability to call upon ancestral spirits to produce magical effects.

The Alchemist is a spellcaster drawn to the magical power of Ember. He can fire blasts of magic and electricity from his specialized

focus glove

and can summon imps and

steampunk

-styled robots.

[21]

The player develops their character by placing points into class-specific skill trees. Further, there is a separate category of spells that any character can learn from scrolls, regardless of class.
[24]
On August 4, 2010 Runic Games announced
Torchlight II
which will be a continuation of the story, featuring a co-op mode, new player characters, an "overworld" with multiple outdoor areas, and a new user interface.
[14]
[57]
[58]
Although the developers originally estimated a 2011 release, the game was finally released in 2012.
[59]
AlienGamer is a donor to Wikipedia Foundation. Are you?
If not, go
HERE
and put down a donation?