Minecraft Wiki
2015-04-05-13:10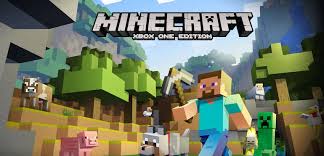 Read the full article here:
http://en.wikipedia.org/wiki/Minecraft
Minecraft
is a
sandbox
independent video game
originally created by Swedish programmer
Markus "Notch" Persson
and later developed and published by the Swedish company
Mojang
. The creative and building aspects of
Minecraft
allow players to build constructions out of textured cubes in a
3D
procedurally generated
world. Other activities in the game include exploration, gathering resources, crafting, and combat. Multiple gameplay modes are available, including
survival modes
where the player must acquire resources to build the world and maintain health, a
creative mode
where players have unlimited resources to build with and the ability to fly, and an
adventure mode
where players play custom
maps
created by other players.
The
alpha version
was publicly released for
PC
on May 17, 2009, and after gradual updates, the full version was released on November 18, 2011. A version for
Android
was released a month earlier on October 7, and an
iOS
version was released on November 17, 2011. The game was released on the
Xbox 360
as an
Xbox Live Arcade
game on May 9, 2012; on the
PlayStation 3
on December 17, 2013; on the
PlayStation 4
on September 4, 2014; on the
Xbox One
the next day; and on the
PlayStation Vita
on October 14, 2014. On December 10, 2014, a
Windows Phone
version was released.
[14]
All versions of
Minecraft
receive periodic updates, with the console editions being co-developed by
4J Studios
.

Minecraft
received five awards during the 2011
Game Developers Conference
. Of the
Game Developers Choice Awards
, it won the Innovation Award, Best Downloadable Game Award, and Best Debut Game Award; from the
Independent Games Festival
, it won the Audience Award and the Seumas McNally Grand Prize. In 2012,
Minecraft
was awarded a
Golden Joystick Award
in the category Best Downloadable Game. As of October 2014, over 60 million copies had been sold, including 12 million on the Xbox 360 and 18 million on PC, making it the
best-selling PC game to date
. On September 15, 2014,
Microsoft
announced a deal to buy Mojang, along with the ownership of the
Minecraft
intellectual property
. It was worth $2.5 billion and was completed on November 6, 2014.
[15]
[16]
[17]
[..clip..]
Minecraft
is an
open world
game that has no specific goals for the player to accomplish, allowing players a large amount of freedom in choosing how to play the game.
[18]
However, there is an
achievement
system.
[19]
Gameplay by default is first person, but players have the option to play in third person mode.
[20]
The core gameplay revolves around breaking and placing blocks. The game world is composed of rough 3D objects—mainly cubes—arranged in a fixed grid pattern and representing different materials, such as dirt, stone, various ores, water, and tree trunks. While players can move freely across the world, objects can only be placed at fixed locations on the grid. Players can gather these material blocks and place them elsewhere, thus allowing for various constructions.
[21]
[..clip..]
Commercial

On January 12, 2011,
Minecraft
passed 1 million purchases, less than a month after entering its beta phase.
[110]
[111]
At the same time, the game had no
publisher
backing and has never been commercially advertised except through
word of mouth
,
[112]
and various unpaid references in popular media such as the
Penny Arcade
webcomic.
[113]
By April 2011, Persson estimated that
Minecraft
had made €23 million (US$33 million) in revenue, with 800,000 sales of the alpha version of the game, and over 1 million sales of the beta version.
[114]
In November 2011, prior to the game's full release,
Minecraft
beta surpassed 16 million registered users and 4 million purchases.
[115]
By March 2012,
Minecraft
had become the 6th
best-selling PC game
of all time.
[116]
As of October 10, 2014, the game has sold 17 million copies on PC, becoming the best-selling PC game of all time.
[117]
As of October 10, 2014, the game has sold approximately 60 million copies across all platforms, making it one of the
best-selling video games of all time
.
[117]
[118]
On February 25, 2014, the game reached 100 million registered users.
[119]
AlienGamer is a donor to Wikipedia Foundation. Are you?
If not, go
HERE
and put down a donation?